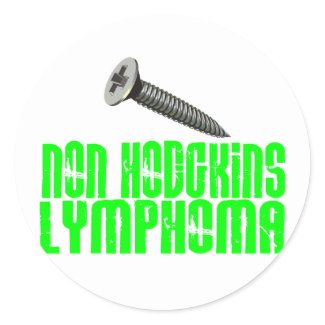 I've been a bit out of sorts lately because we found out a month ago that my dad has cancer. He'd gone to Urgent Care because he had trouble swallowing. His voice sounded funny, too. Urgent Care sent him to an ENT straight away. That doctor told him later that he presented like someone with throat cancer, but when he'd looked down his throat, it looked like he had a smooth cyst, so he didn't mention cancer. He just got him scheduled for surgery to remove the cyst.
When he went in for surgery the next week, what was supposed to be a 20-minute procedure took about an hour and a half because they were having difficulty getting the tube down his throat because the mass was so big. It wasn't smooth like the doctor had originally thought; it was spongy. So when the doctor came out to talk to my mom, he told her quite certainly that it was cancer.
The doctor removed the 3x2x1 cm tumor and sent it out for biopsy. At his follow-up appointment, we learned that he had non-Hodgkin's lymphoma, but anything more specific required more testing. An appointment was made with an oncologist at New York Oncology Hematology (NYOH).